Three Site Locations for the Best Camp Experience
Willow Creek Site
If you enjoy camping but are looking for a few more amenities, our Willow Creek site is for you! This site enables you to enjoy the adventure of wilderness camping with a few more comforts.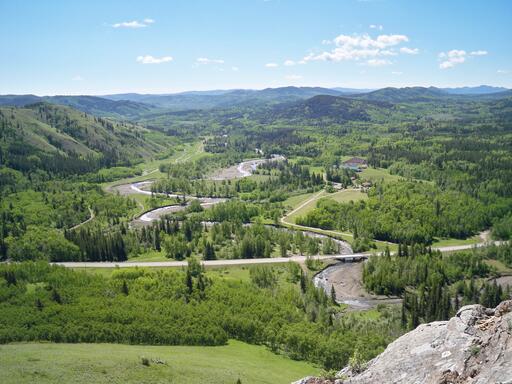 The Willow Creek site has cabins, flush toilets, showers, and food is prepared in a commercial kitchen. Our wall tents have a wood stove and most have wood floors to keep you warm and dry. Cabins are available year-round for accommodations.
wall tents, wood floors, & wood stoves
commercial kitchen
barn & riding arena
showers & bathroom facilities
cabins available for summer and winter camps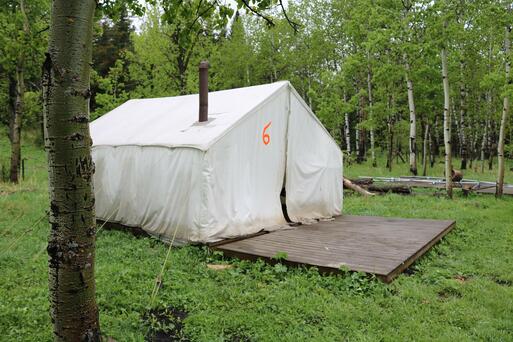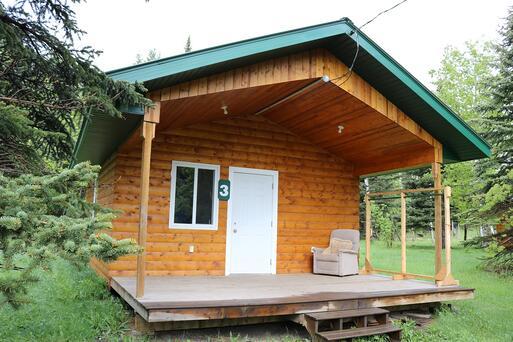 Coat Creek Site
Wilderness camping truly at its best! Want to experience the adventure of a lifetime? Come out to our wilderness site! You will sleep in cozy wall tents, complete with bunks and a wood stove.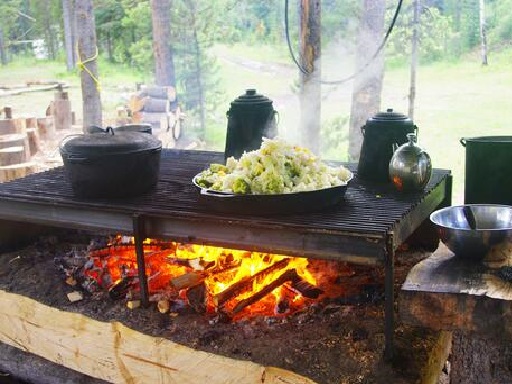 All meals are cooked over an open fire. The dining area and fire pit area are covered to keep out the weather and there is almost always a cheerful fire burning and hot coffee. With log corrals for the horses and the river gushing in the background, you will be able to forget about all the hustle and bustle of daily life.
wilderness campsite
wall tents with wood stoves
outdoor wood-fire cooking
outhouses